Oceanic Updates
Ahoy, ocean adventurers! Join us as we set sail on a new Adventure at Sea to the northern Gulf of Mexico with Patty Murphy Smukall, our first Teacher @ Sea. The expedition will be from August 14-21. We will board the research vessel Weatherbird II in Panama City then sail to Desoto Canyon to begin the research. Follow us as we join USF scientists to help answer questions about the current ecology of the Gulf.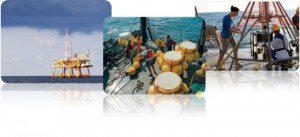 The mission of the C-IMAGE cruises is to help to answer several fundamental questions about the Deep Water Horizon (DWH) event and subsequent impacts on the plankton population, reef and fish communities and the microbial communities. Deep sea sediment samples, plankton and fishes collected during these expeditions will be the data source. Teachers will be part of the scientific crew and participate in the at sea research. Sampling activities include the use of the Sipper plankton sampler, multi-core sediment system and long line surveys to assess fish health.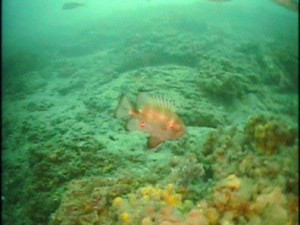 While at sea teachers will be the ship to shore communicators via social media (Twitter and daily blogs) and LIVE video conferencing with formal and informal classrooms. Marine scientists, post-docs and graduate students participating in the C-IMAGE cruises will collaborate with the teacher on board to communicate the science, technology and life at sea experiences to educational and general audiences.
While on shore teachers will translate their At Sea learning experience to understandable inquiry-based lessons about the science and technology encompassing the northern Gulf of Mexico ecology, the DWH event and subsequent impacts. Lessons developed from the cruises will inform a future series of C-IMAGE Teacher Professional Developments during Phase 2 of Outreach & Communication. Once developed lessons will be available to science educators electronically via the College of Marine Science Education & Outreach . The overarching goal of our outreach activities is to advance ocean sciences literacy and education by understanding and applying the science we learn along the way.
If your classroom, school or other educational facility would like to participate in a LIVE video conference during our expedition, please contact Teresa Greely, greely@usf.edu for details.
Patty's science footsteps. Patty is a science teacher who has taught Marine Biology, Biology, Earth Science and Physical Science. This school year she will be teaching 11-12 grade Marine Science classes. She has been teaching in the classroom for 22 years and 5 years at zoos/aquariums, including Sea World and Mill Mt. Zoo. Patty has always been interested in the ocean and its inhabitants, ever since she watched "Flipper" as a little girl. She followed the dream of working with dolphins by attending USF and majoring in Zoology. The dream became reality when she began her science career working at Sea World with dolphins, manatees, sea lions and other marine mammals. Later, she realized that the best way to have an impact on conservation is to teach the next generation to care. She has spent the last several years teaching Marine Science, currently at Wekiva High School in Apopka, Florida.
Patty's recent visit to Alaska.
Cruise Plan
The goal of this cruise is to evaluate the extent of fish disease and to characterize the distribution and fate of oiled sediment at sites on the continental shelf and slope of the northern Gulf of Mexico Gulf of Mexico. Sampling activity will include long-line fishing, sediment coring and water column hydrography.
Gulf of Mexico Teacher @ Sea Program
The C-IMAGE Gulf of Mexico Teacher at Sea Program is offering three expeditions for In-service Science Teachers in Florida. Current dates of the expeditions are:
August 12-21 Fish Health Surveys………. Application Deadline 7/25/2012
October 19-31Deep Ocean Sediments……..Application Deadline 9/19/2012
November 2-8 Zooplankton Survey…………Application Deadline 10/02/2012
The C-IMAGE program strives to integrate facts with other research, integrate facts into knowledge, and disseminate information to the public and decision makers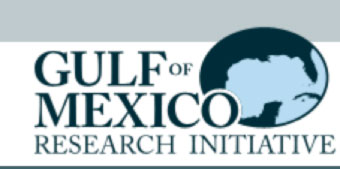 This research is made possible by a grant from BP/The Gulf of Mexico Research Initiative.
Contract #SA 12-10/GoMRI-007